Description
The module allows you to add and display various information at the very top of the site in the form of an information panel. Information panel can be displayed on schedule, as well as fine-tune its design, in accordance with the style of your site. Also, the user can optionally close the message at any convenient time.

Why do I need a module:

You want to show the site visitors additional information, such as the schedule of the site, on holidays or promotions.
You do not want to constantly spend money on services of designers and programmers.


Module features:
Display messages on schedule;
Fine-tuning the design of the information panel;
Unlimited text;
Insert images, videos, tables and html code.
custom design
fine adjustment of the display time
client's ability to close the panel.
Video
Manual
Installation.
The module is installed using standard CS-Cart tools
Modules - Manage Modules - Download and Install Module

The module is launched and set up in the Marketing - Dashboard tab.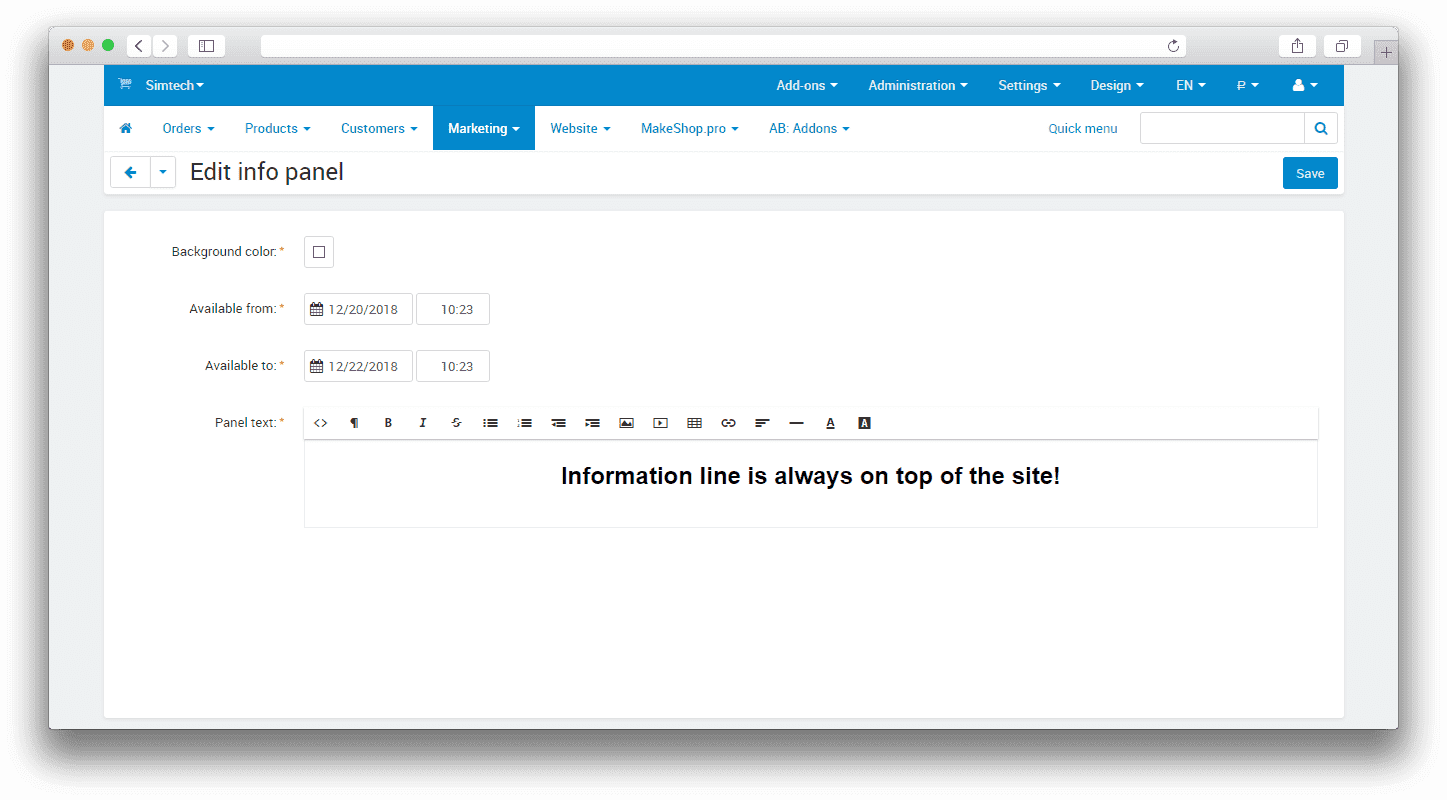 To start you need to specify:
Background color - will change the background color of the information panel;
Available from - indicates the launch date of the panel;
Available to - indicates the date when the panel will no longer appear on the site;
Panel text is a text field with the ability to format text.


After you have configured and entered the necessary text, you need to click on the Save button.

Fine! The information panel is displayed at the very top of the site.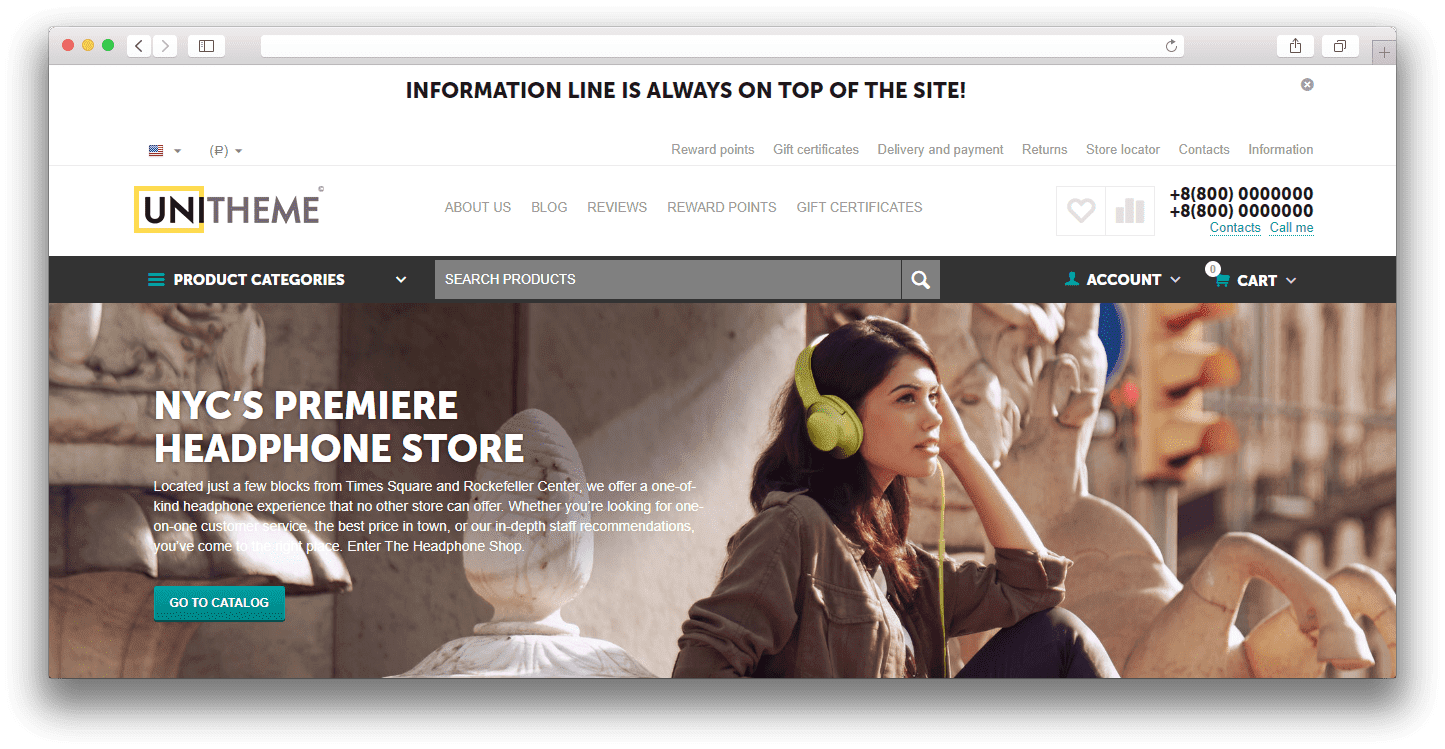 Updating
version 1.1.5
[*] Description field changed type from varchar to text
version 1.1.4
[*] Changed the description and translation
Characteristics
Skin:
AB Unitheme

Responsive Theme

AB YOUPITheme

Bright Theme
Обсуждение
Обсудить модуль или задать своим вопросы по его работы вы можете
на форуме
.