Description
Defective goods?
Choosing a product, buyers often think about its quality and want to know what percentage of marriage. A good seller who cares about their customers is always ready to provide such information. After all, this fuss is not necessary to anyone with a guarantee.
In order to solve this issue, the module "Percentage of marriage, guarantee" was developed. This module allows you to provide information about marriage and the return of goods in the storefront.
Purpose of the module
Be honest with your customers! The module is designed to provide information about the goods, namely, its return and marriage from the production side.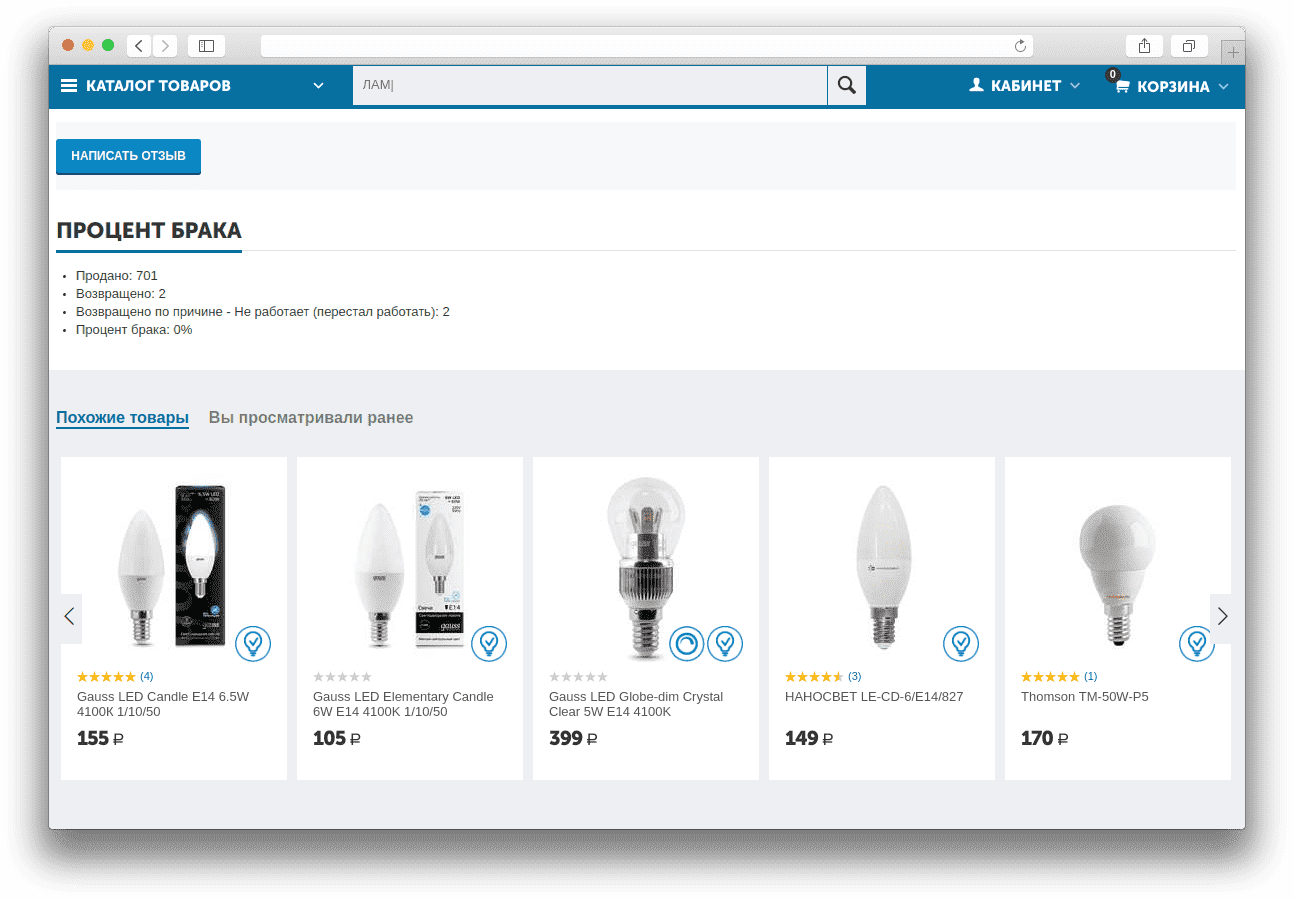 Our module allows to solve this problem! Just install it and configure it as you wish.
This module is designed for the convenience of customers on your site. Caring for customer convenience can play an important role in choosing your store in comparison with competitors.
Video
Reviews
Manual
The module is installed by standard means of CS-Cart.
Add-ons - Manage add-ons - Download and install the module

The module configuration is located in the Modules menu
Modules - Module Management - Module Warranty

In the window that opens, check-boxes should be noted at your discretion. By default, all check-boxes are marked:
Show the percentage of marriage;

Show the return amount;

Show the number of sold.
Next, choose the reason for the return from the drop-down list. It is for this reason that the percentage of the product is being counted.

Save your changes.
Updating
Version ms_warranty_v1.3.1 of 08/06/2018
[+] Added displaying percentage of reject for a specific reason

Version ms_warranty_v1.2.0 from 14.05.2018
[!] The first version of the module
Characteristics
Skin:
AB Unitheme

Responsive Theme

AB YOUPITheme

Bright Theme

Simple Theme
Version compatibility:
4.3.X

4.4.X

4.5.X

4.6.X

4.7.X

4.8.X

4.9.X
Обсуждение
Обсудить модуль или задать своим вопросы по его работы вы можете
на форуме
.