Description
Correct the tags?Manually - not an option !?
The CS-Cart platform has a standard set of export and import. With this functionality it is very convenient and easy to make edits. But there is no way to unload tags, and if you need to fix existing ones, or add new tags, you have to do it manually, while spending a lot of time and effort.
In order to solve this issue, the "Export Tags" module was developed. The module allows you to export only tags, and related fields.
Purpose of the module
Do not want to edit the tags manually?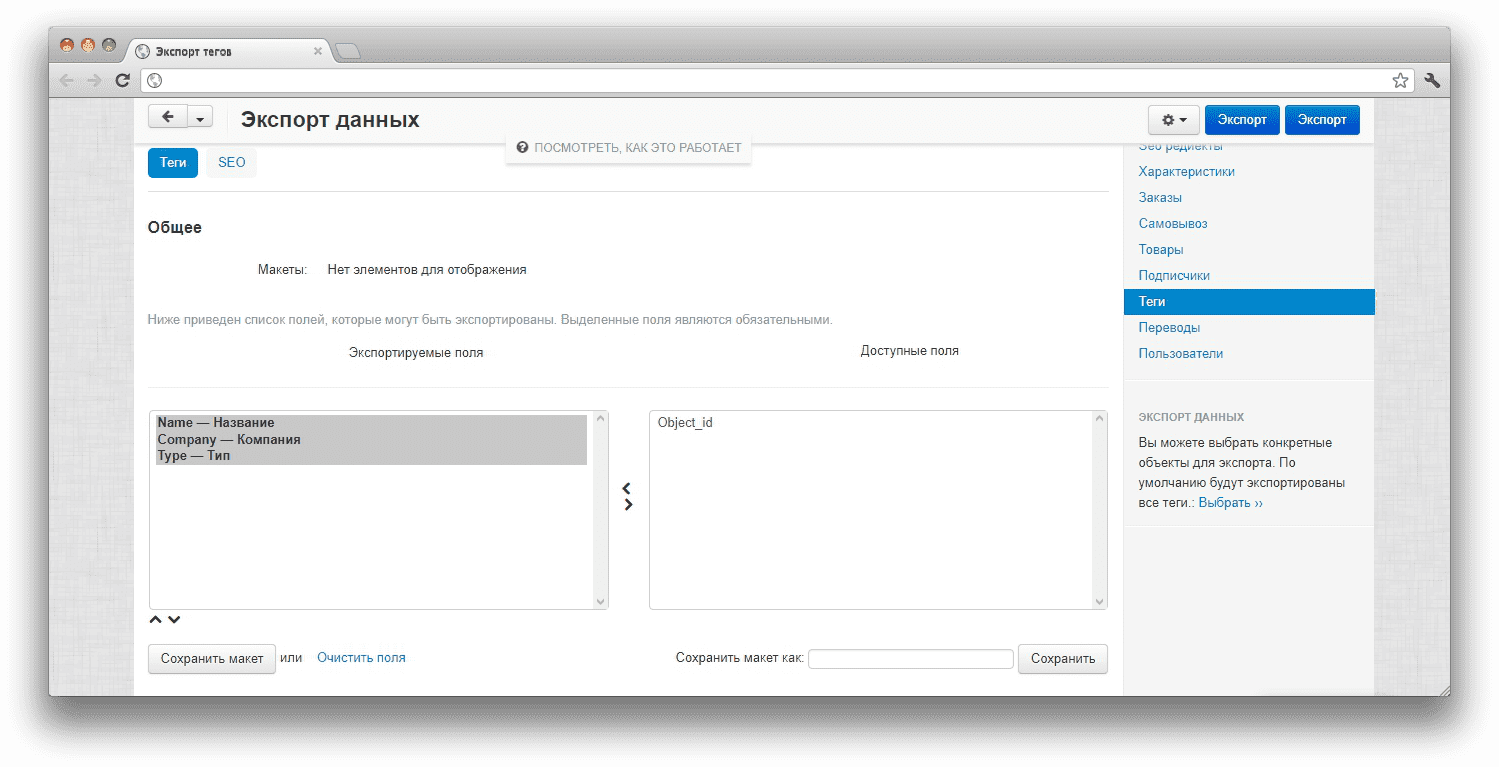 Our module allows to solve this problem! Just install it, export and import the tags with ease and convenience.
This module was created for the convenience of administrators of your site.
Video
Reviews
Manual
The module is installed by standard means of CS-Cart.
Add-ons - Manage add-ons - Download and install the module
In order to export tags, you must:
Click on the "Administration - Export Data" tab

Click "Tags"

In the opened page, select the necessary fields for uploading

Configure export options

Click on the "Export" button
In order to import the tags, you must:
Click on the "Administration - Import Data" tab

Click "Tags"

Configure Import Options

Click on the "Import" button
Updating
Version ms_export_tags_v1.2.2 from 15.05.2018
[!]
The first version of the module
Characteristics
Skin:
AB Unitheme

Responsive Theme

AB YOUPITheme

Bright Theme

Simple Theme
Version compatibility:
4.3.X

4.4.X

4.5.X

4.6.X

4.7.X

4.8.X

4.9.X
Обсуждение
Обсудить модуль или задать своим вопросы по его работы вы можете
на форуме
.